Design Services
An in depth look at what we can offer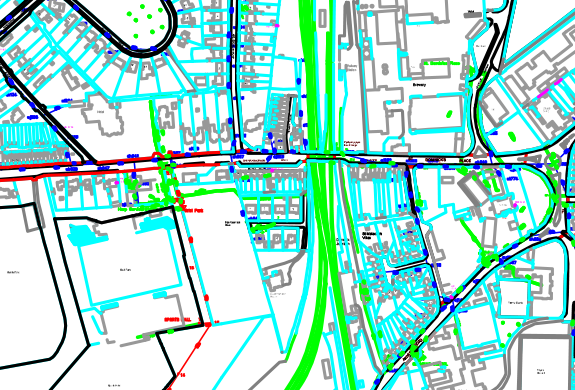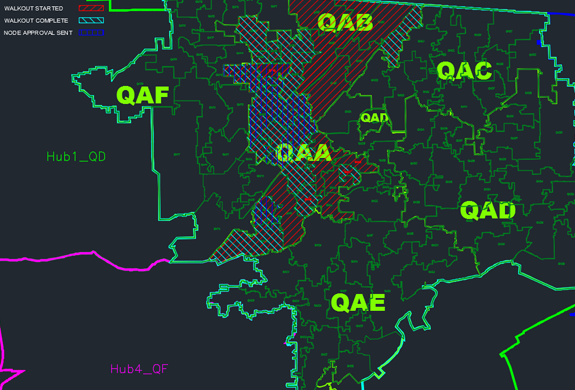 Quasar will be your partner in building the foundations of a succesful project. Below is a summary of services we can offer.
Feasability Studies.
Setting up design specifications.
Setting up drafting specifications.
Building point-of-entry engineering.
II. Land base / Field Services
Quasar offers a variety of field services nationwide to meet the needs of the telecommunications industry. The methodology incorporates continuous quality control systems to verify accuracy and normalize source data.
Outside Plant Walkouts.
Address Collection.
Site Audits and Assesment.
Make Ready (Code Compliance).
MDU Scope of Work Assessment.
Full Asbuilt (Standard + Passives, Actives, PSs types/Models/Values/Sizes + MakeReadies).
Pole Audits.
GIS digital landbase preparation.
Quasar Strand Documentation varies from project to project depending on a client's needs. Options include (but are not limited to):
Standard without Addresses or Pole/Pedestal numbers.
Standard with Addresses.
Standard with Pole Numbers.
Standard with Addresses and Pole/Pedestal Numbers.
IV. design and design drafting
Quasar's mission is to provide superior design services to its clients. Continually expanding over the last 20 years, our experience in documenting several design architectures has evolved, including:
Standard HFC
Full HFC (with conditioned taps)
Fiber Deep with conditioned taps or FTTx
FTTx
RFOG
PON, GPON
Site Engineering
Powering Designs
Every map created by Quasar is 100% GIS compliant. All variable source data is
integrated into a single minable database. Our platforms are configured to work
with database systems including:
Small World
AND Solutions
E-Spatial
Oracle
ESRI
Sequel
Fiber Optic Works
Data preparation for MUX design for FDeep.
MUX Design (grouping and pairing) for FDeep.
Fiber Splicing diagrams & schematics.
Optical design for FTTx to meet budget requirements.
Per Node Standard Lode Data Format HFC.
Per Node Standard Lode Data Format FDeep.
Per Node and MUX Standard Lode Data Format FDeep.
Custom Formats.
Software development and customization.
Data Conversions from CAD to PNI GIS Systems.
Special Programming.
VIII. Post design Services
To ensure a smooth delivery of a complete network design, Quasar will partner with
you throughout the deployment process.
Site Audits and Assessment : To ensure adequate space, powering, connectivity requirements, and corporate standards, Quasar field engineers and spec writers can document an installation from start to finish. From a single rack to an entire site, we will ensure that your equipment will be ready to go online when you are.
Logistics Monitoring: Quasar's proprietary ISS ™ platform allows for material and equipment tracking during the construction deployment process.
Certification and Site Acceptance: Quasar engineers perform post-installation assessment and certification of equipment deployment.
Post Construction Asbuilts: Quasar's post construction documentation ensures accurate records for future network data mining. Updated information is migrated to the related GIS database.